Institute of development and application of sound materials (DASM) was established in 2021 by Ministry of science and technology. DASM is one of the Vietnam firstly Institute of acoustic consultants, providing the highest standard of architectural acoustic environmental development and application acoustic materials to civil building and industrial.
Our strength in acoustic design comes from the diversity of our team members who have been drawn from engineering, architectural, musical and academic backgrounds, with one common focus; tu provide innovative acoustic designs of the highest standard.
From concert halls to industrial factories and everything in between, we have experts in every field of acoustics who have the specialist knowledge required to deliver quality project outcomes.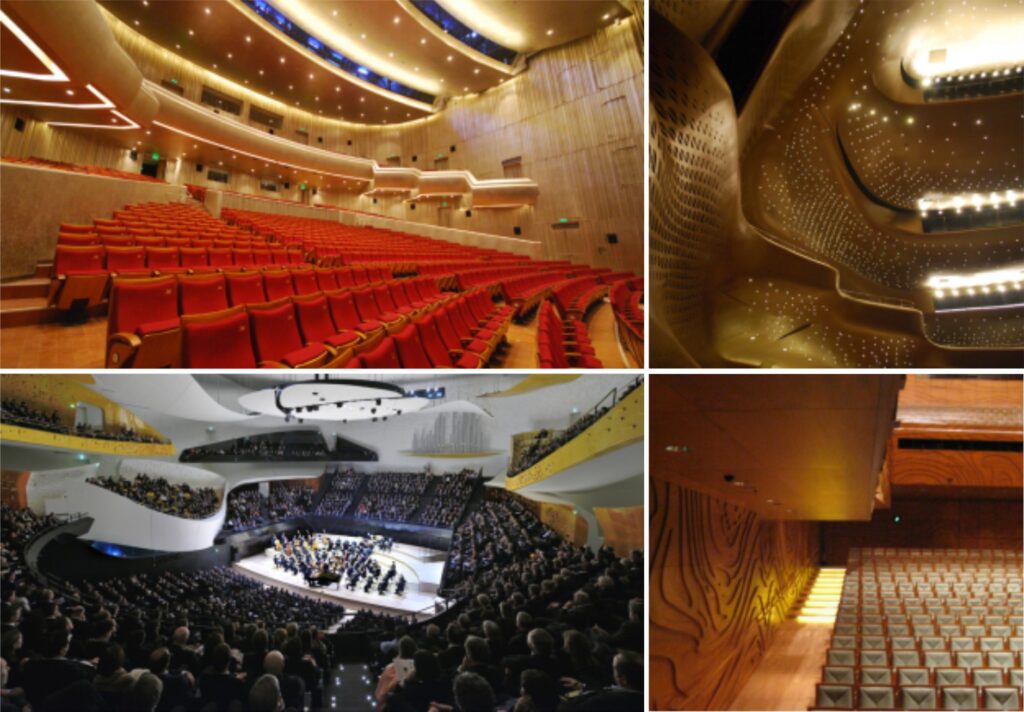 We have a collaborative approach to design and work as part of an integrated team with the client, architect and other consultants. We do not specify acoustic performance that "must" be achieved but instead we work with the project team to develop acoustic criteria and treatment that meets the desired project outcomes, whatever they may be.
Recognising commercial realities and achieving an appropriate balance between quality and cost objectives is something we take very seriously.
TECHNICIAL AND DESIGN CAPABILITIES
DASM is the leading of development in the acoustic materials industry. We are committed to being at the forefront of research and development in our field and have employed significant time, energy and resources into ongoing development of our in-house and commercially available tools a range of sectors including concert halls, theatre design, buiding acoustic, environmental noise modelling, intelligent noise loggers, underwater acoustics and more.
We provide a unique combination of design skills, research knowledge and predictive techniques to ensure the client's requirements are achieved. Our range of acoustic design ools including the facility to carry out computer modelling and also scale model testing on physical models as small.